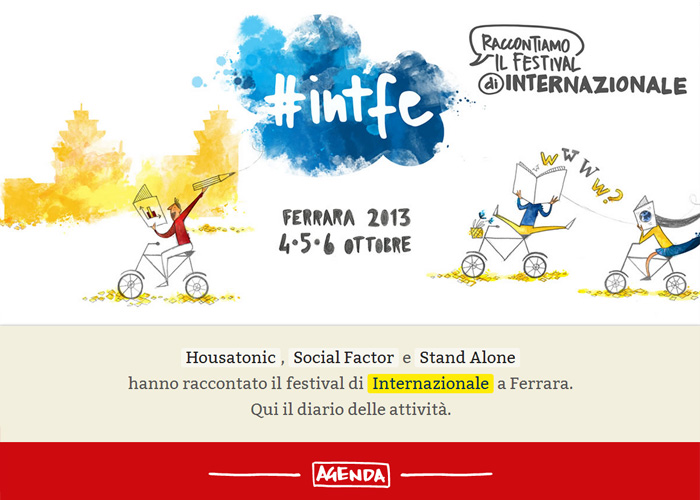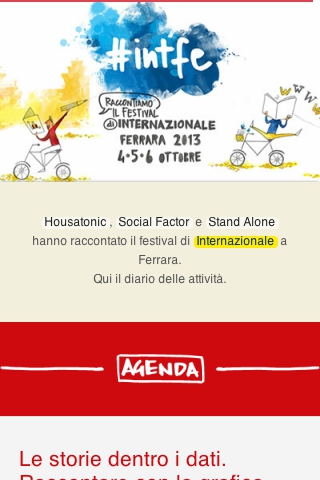 Twitter

Facebook

Stumbleupon

Google +
Desktop version

Mobile version
Design
Usability
Creativity
Content
Average
Special Mention
#INTFE is the hashtag for Internazionale Festival, three days of meetings with journalists, writers and artists. We were there to report what happened in our personal way.
PREV
NEXT
inTacto Digital Partner

intacto.com

Argentina

We are an interactive multi-award-winning agency specialized in creation of digital pieces. With offices...

Good Morning

good-morning.no

Norway

Digital agency in Oslo (Norway) and Stockholm (Sweden). Specializes in strategy, creativity, design and...

innove

Innove develops applications and provides web-based services to many industries.