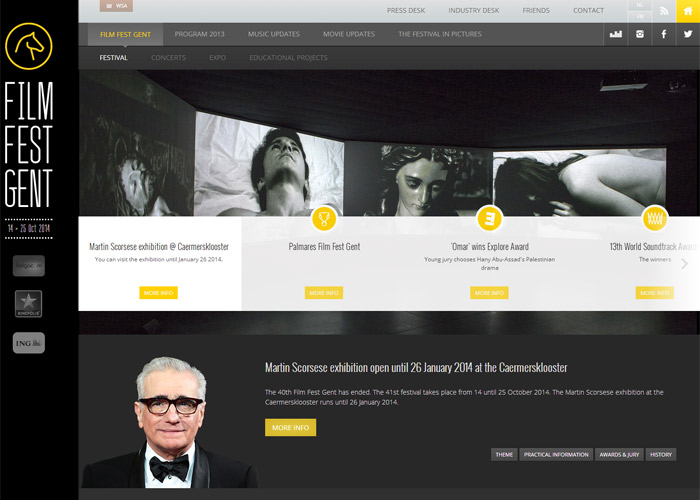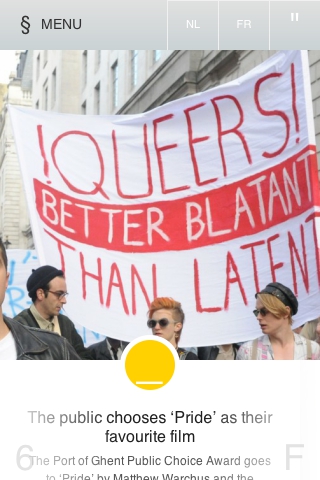 Twitter

Facebook

Stumbleupon

Google +
Desktop version

Mobile version
H.M

17

OCT
Design
Usability
Creativity
Content
Average
Special Mention
This year Film Fest Gent celebrates it's 40th anniversary edition with a focus on American Indepent cinema, a large-scale Martin Scorsese exhibition and numerous film music events.
AWWWARDS CONFERENCE & PRIZE-GIVING
Live the Experience
Play
PREV
NEXT
Proxation GmbH

proxation.de

Germany

PROXATION is a small team located in Munich, Germany. We focus on web- and mobile-applications, mainly...

Atelier Design

atelierdesign.be

Belgium

Atelier Design is a communication studio specialised in print design, web design, photography and illustration

We Work We Play

weworkweplay.com

Belgium

We love to make interactive installations, applications and websites that make you stop in your tracks.