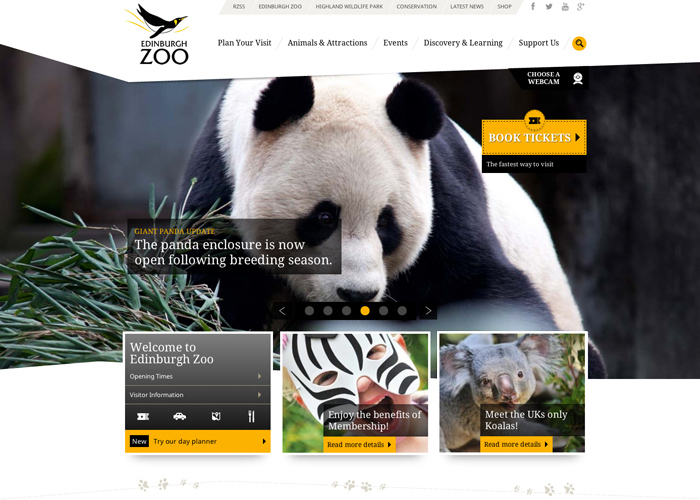 Twitter

Facebook

Stumbleupon

Google +
Desktop version

Mobile version
Design
Usability
Creativity
Content
Average
Special Mention
Edinburgh Zoo is one of Scotland's most popular attractions, welcoming over 800,000 people each year. Its new site has been created to inspire and engage new and returning visitors.
PREV
NEXT
POLLEN

Pollen is an award winning, full service branding and digital agency, specialising in the fashion & retail...

Taylor Thomas

taylorthomas.co.uk

United Kingdom

Taylor Thomas is a London based design agency specialising in web design, branding and creative, effective...

magneticzero

magneticzero.com

United Kingdom

Magnetic Zero – an interactive design and development studio.