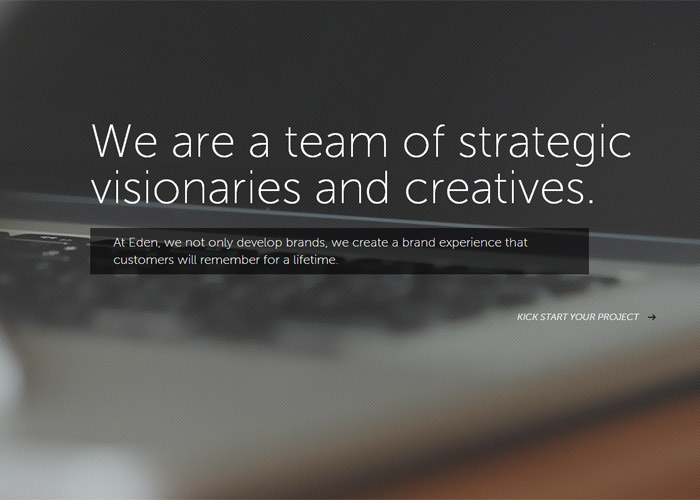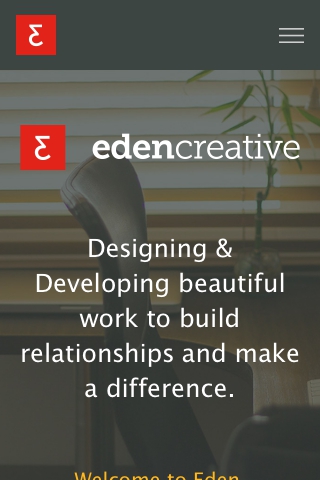 Twitter

Facebook

Stumbleupon

Google +
Desktop version

Mobile version
Design
Usability
Creativity
Content
Average
Special Mention
Eden Creative is a small, passionate team that helps startups and established companies plan, design and build brands.
PREV
NEXT
SFCD

We're a full-service design and development agency based in NYC. We specialize in iOS, Android, and web...

activeingredients

We create visually stunning, easy-to-use, and results-driven websites, web applications, social campaigns,...

adviatech

seolawfirm.com

U.S.A.