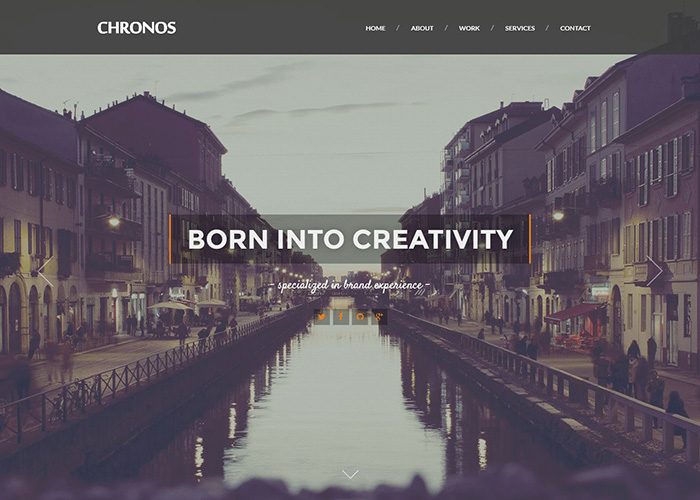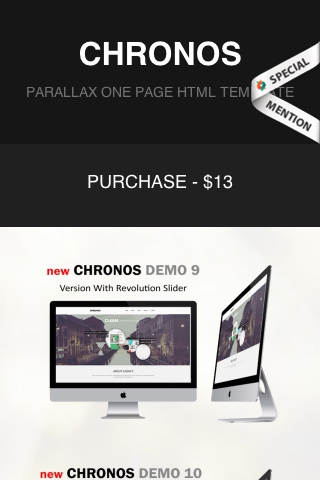 Twitter

Facebook

Stumbleupon

Google +
Desktop version

Mobile version
Design
Usability
Creativity
Content
Average
Special Mention
Chronos is a professional template for any business or portfolio website, it's animated and responsive design ready to look stunning on any device.
PREV
NEXT
POLLEN

Pollen is an award winning, full service branding and digital agency, specialising in the fashion & retail...

Deux Huit Huit

DeuxHuitHuit is a Montreal based interactive & graphic design firm. DeuxHuitHuit est une firme de design...

Ivan Grozdic

I focus on clean, functional designs that are easy for users to navigate and easy for developers to modify...