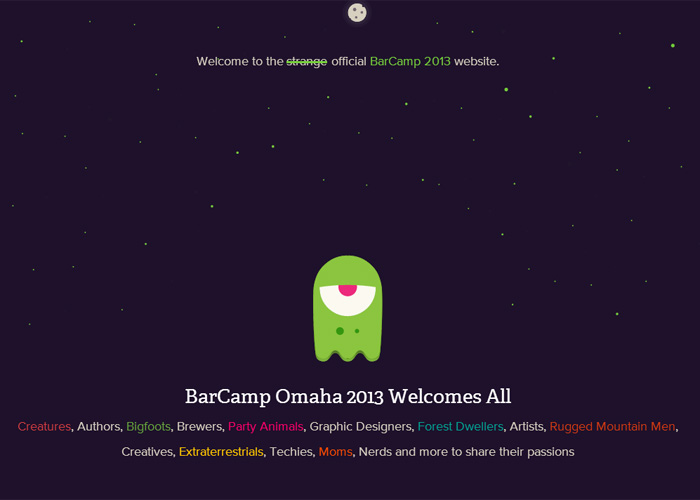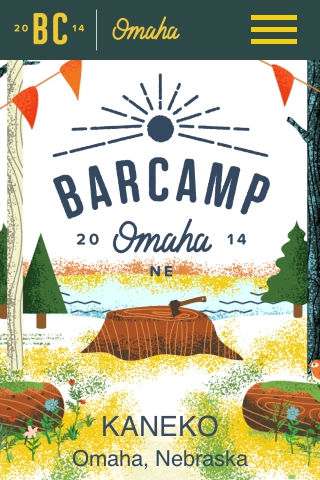 Twitter

Facebook

Stumbleupon

Google +
Desktop version

Mobile version
H.M

12

SEP
Design
Usability
Creativity
Content
Average
Special Mention
This site was designed to promote Omaha's annual Barcamp "unconference." It sports responsive mobile design, SVGs, CSS3 animation, and some sweet monster illustrations.
PREV
NEXT
Crafted

craftedny.com

U.S.A.

Crafted is a digital creative studio based out of New York City, founded in 2011.

Hook

byhook.com

U.S.A.

Hook designs and develops spectacular interactive ad content for desktops and mobile devices.

Stilt Media

stiltmedia.com

U.S.A.

Stilt Media is a digital creative agency based out of Miami that takes on branding and marketing challenges...