If you misplace your iPhone, iPad, iPod touch, or Mac, the Find My iPhone app will let you use another iOS device to find it and protect your data. Simply install this free app on another iOS device, open it, and sign in with your Apple ID. Find My iPhone will help you locate your missing device on a map, play a sound, display a message, remotely lock your device, or erase all the data on it.
If the iPhone, iPad, or iPod touch you want to locate is running iOS 6, Find My iPhone also includes Lost Mode. Lost Mode locks your missing device with a 4-digit passcode and can display a contact phone number right on the lock screen. And while in Lost Mode, your device will keep track of where it has been and display its recent location history when you check in with the Find My iPhone app.

Please note that Find My iPhone must be enabled in the iCloud settings on your device for you to locate it with this app.


Locate your iPhone, iPad, iPod touch, or Mac on a map
Display a custom message on the screen
Play a sound for two minutes at full volume (even if your device is set to silent)
Remotely lock your device
Remotely wipe your device to erase your personal data
Lost Mode (iOS 6 or later)
Driving directions to device location (iOS 6 or later)
Battery charge indicator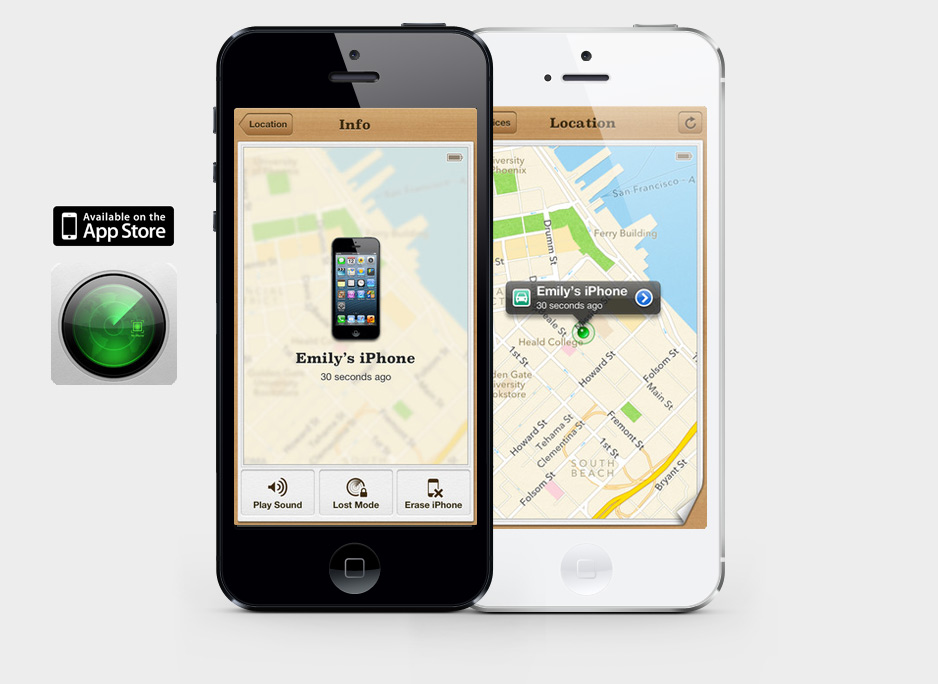 Available from these sellers.

View in iTunes Price: Price: Free

Order Now!